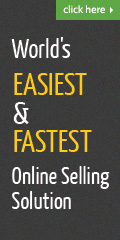 Powered by Max Banner Ads
Change, some say, is the only constant. Technology and newer concepts bring about massive changes in lives, whether professional or personal. Some of these technologies are just fads, and do not stand the test of time, while others settle down and become a routine affair, making people wonder how they made do with the obsolete technology that they once used. One glowing example of this is video conferencing. Video conferencing is changing the world of communications, as we know it, and here are the different things that are now possible, or at least the quality has enhanced.
Video conferencing has drastically decreased the traveling budget of small and big companies. Gone are the days when they needed to send sales and other executives to the other part of the world for a simple meeting. With better, faster broadband and satellite speeds, video conferencing creates a scenario where the person would think they are literally sitting in the same room, not virtually. In fact, many companies have completely done away with the concept of travel desk, and use video conferencing. Several paid programs provide superior video as well as audio quality, and companies are willing to pay this amount, because it is far lesser than what they would pay for air tickets and other aspects that would go into having their employees travel.
The concept of video conferencing has not just changed the upper echelons of the corporate world, but it is going down to the grassroots too. With higher internet penetration and better speeds, video conferencing has made it possible for companies to have audiovisual interactions with their employees in out of office scenarios. A good example is a real estate company that wants to know whether it would be a good idea to buy a piece of land in a far-flung area. All they need to do is to send an employee to the place, equipped with a modern phone that supports audio video calls. With immediate interaction now possible, the employee would not need to travel back and forth. They can just video clips to their higher ups, and a better, faster decision will be onset.
Video conferencing and visual interaction makes it simpler for companies that are in the business of making documents too. With a camera installed in a room, and with good broadband speeds, companies can nix the time taken to transport the data from one place to another, increasing the speed to lightning – and all it would cost is a onetime fee of installing a camera and a monthly fee that they would pay to the Internet provider.
Video conferencing is making it simpler for people inside offices too. Some offices revere the silence and calm that they maintain, and they take steps to ensure that they do not have employees walking through the hallway hurriedly just to interact with their colleagues. In such situations, video conferencing again comes out as the superhero.
Video conferencing is a boon to the corporate world, but how effective it is depends on the devices used, which brings into the picture the company. Make sure you choose the right one and you will experience these benefits and more.
By: Connor Ethen
Article Directory: http://www.articledirectoryusa.com
Source: http://www.articledirectoryusa.com/article/category/communications/video-conferencing/how-video-conferencing-changes-the-corporate-world/
This is how video conferencing has changed the corporate world. You can hold virtual meetings with your clients, partners or anyone else related to your company, anywhere in the world. For reliable Audio & Video conferencing solutions, check this website.
Featured Products